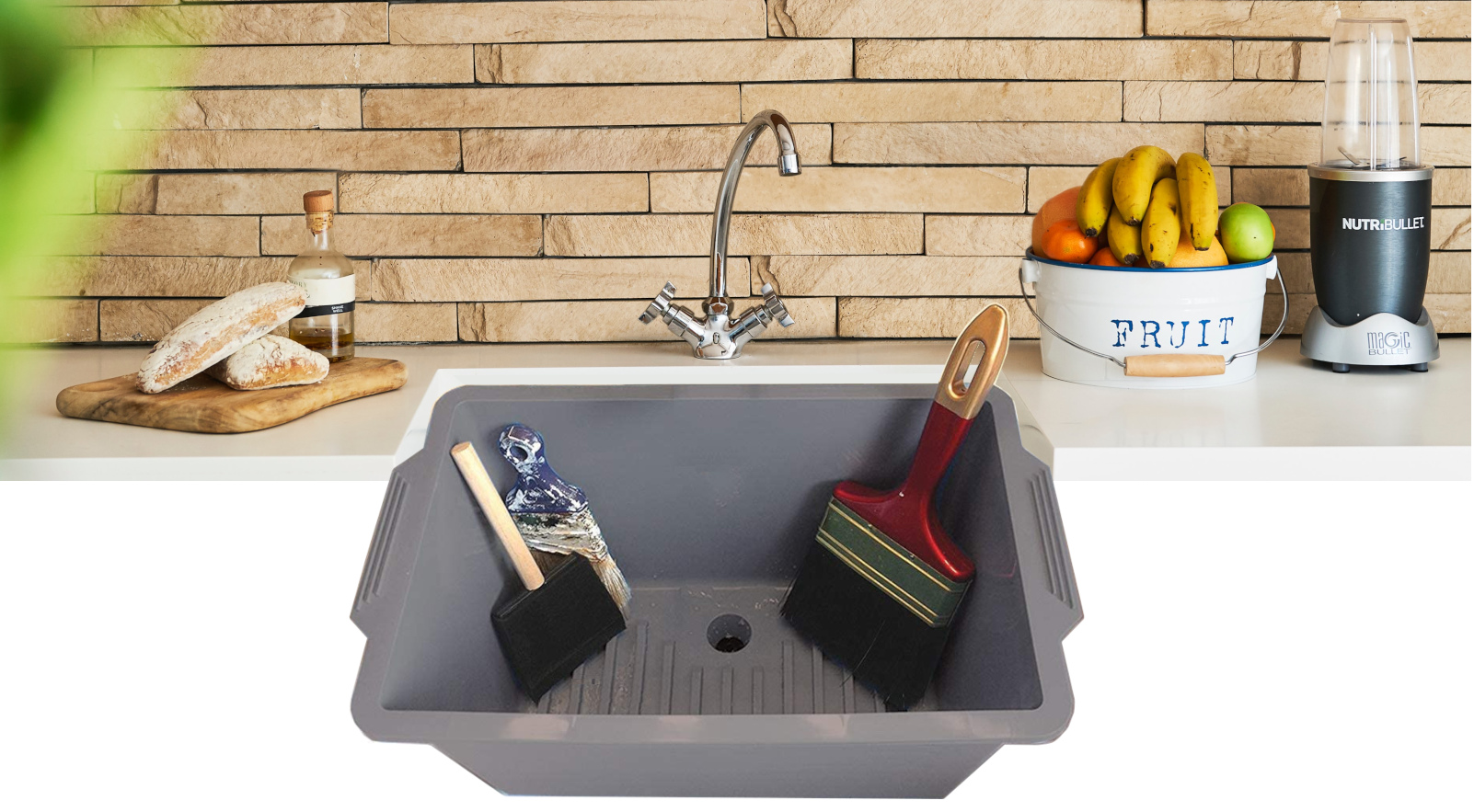 BUY ON AMAZON  

AMAZON TOP REVIEWS
The Washbox fits neatly inside your sink!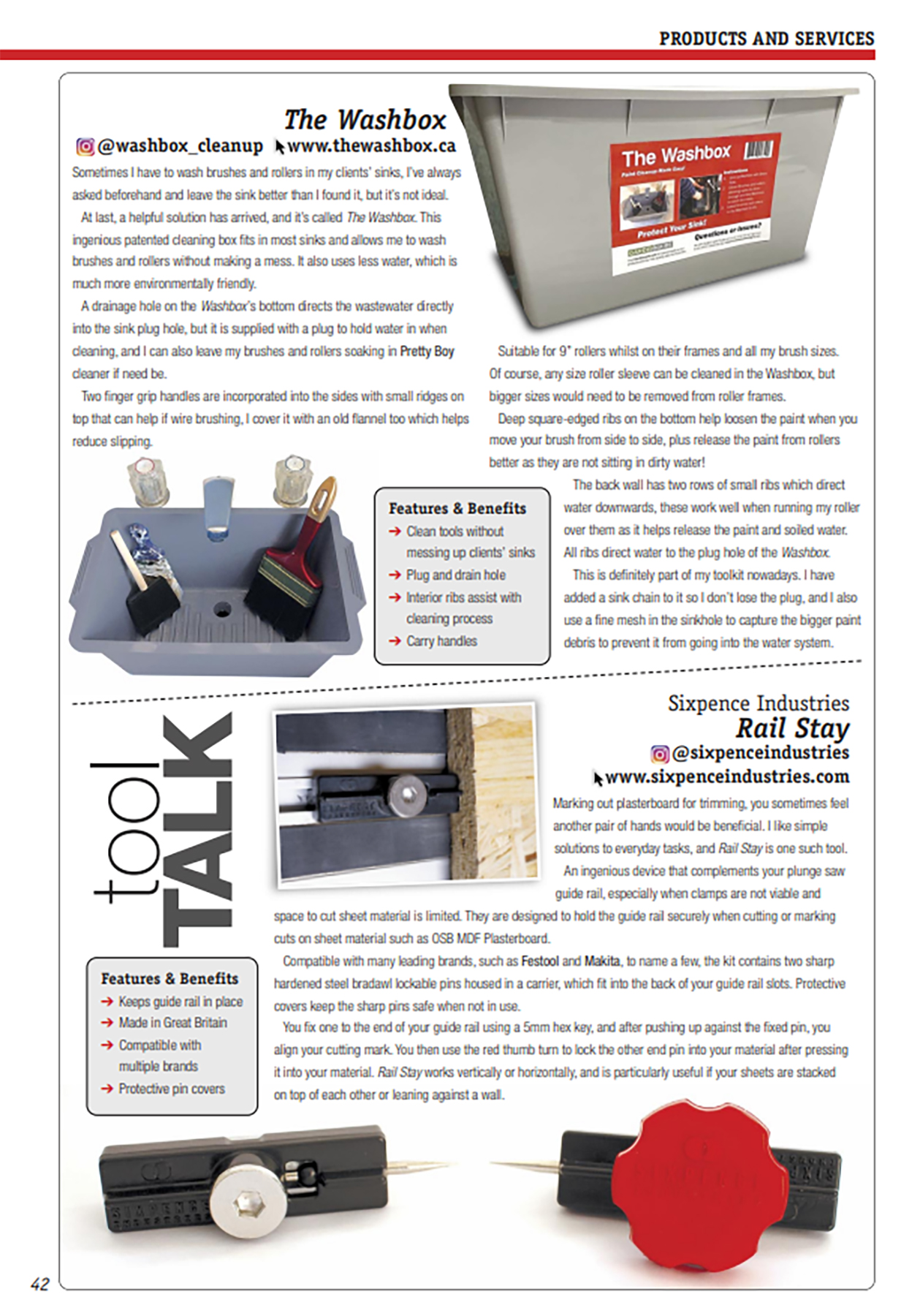 "The decorator magazine – is the members journal of the painting & decorating association in England . . . Celebrating 129 years"
Link . . . @tooltalk1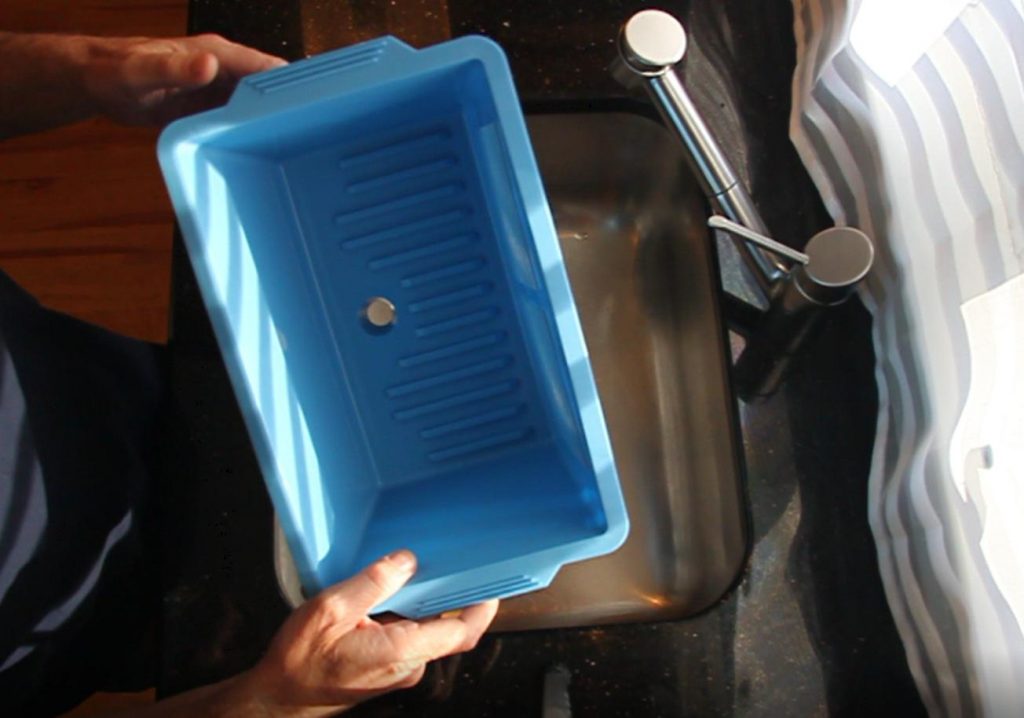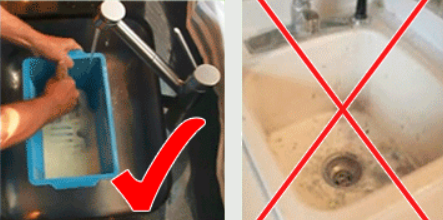 Clean paint brushes and rollers without making a mess in your sink. Let the Washbox protect your sink and keep it spotless!
Patented design fits most sinks, allowing water, splatter and paint to skip your sink and head straight to the drain.
Interior ribs help remove paint from brushes and rollers, while filtering the paint residue straight to the drain.
Great for apartments, condos and anywhere without a utility sink!
For multiple unit orders please contact:
commercial inquiries